Restorative Dentistry in Frisco, TX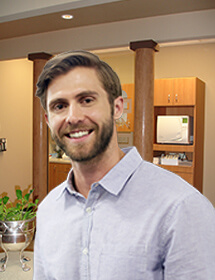 Whether you need repair for a decaying tooth or replacement dental work, Dr. Hara can restore damaged teeth and refurbish your smile. Our team constructs conservative, beautiful restorations that closely resemble the original tooth -- so you end up with durable, attractive repairs. After treatment, your smile and self-confidence get a big boost too. Our restorative options are listed below.
Traditional Crowns & Bridges
If you're missing one or several teeth, or have teeth with major damage, your smile just doesn't feel right -- and we know it certainly doesn't work like it should, either. With traditional crowns and bridges, Dr. Hara and our team replace or restore your teeth to help you eat, speak and smile with ease. Traditional crowns or bridges are time-trusted solutions that work -- click here to learn even more about the treatment.
Root Canal Therapy
Sometimes, damage or decay are so severe that a root canal treatment is necessary to save the natural tooth and prevent extraction. But don't worry…root canal therapy is probably not as bad as you think. In fact, the treatment for a root canal is rarely anything compared to the discomfort of the original toothache! Modern root canals performed by Dr. Hara are fast, efficient procedures that provide the relief your smile needs.
Dentures & Partials
Patients who are missing several teeth or even a whole row from the top or bottom benefit greatly from the benefits of removable dentures. Whether they're full or partial (used to replace a complete row or just a few missing teeth), dentures are a wonderful way to restore your ability to eat, speak and smile even after significant tooth loss. The prosthetics can be supported by suction, denture adhesives, or dental implants for added stability.