Preventive Dentistry in Frisco, TX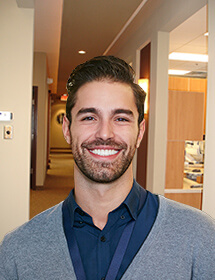 When it comes to keeping your teeth healthy for a lifetime, prevention key. Dr. Hara and our team emphasize preventive care at home, with daily brushing and flossing and at the dentist with regular checkups and cleanings. Maintaining these habits will help you enjoy a strong, beautiful smile for years to come.
Schedule your appointment at our Frisco office today! Patients from Stonebriar Park, West Plano and The Colony feel at home at New Horizons Dental.
Hygiene and Cleanings
Keeping your teeth and gums healthy is a long-running battle against plaque, the sticky substance that's constantly forming on your teeth. When plaque isn't successfully removed with thorough brushing and flossing, it quickly becomes tartar -- the hard, yellow stuff that causes cavities and gum disease. Stay on top of your oral hygiene by scheduling and maintaining your twice-annual cleanings at New Horizons Dental.
When you come in for your hygiene appointment, you'll relax into the dental chair and our team of experts will get to work removing the plaque and tartar that are known to cause decay and infections. We'll also be on the lookout for warning signs of serious problems -- like gum disease and oral cancer. And once we're finished, you walk out of our office with that wonderful, clean feeling… and the peace of mind that your teeth are as clean as can be!
Treatment of Periodontal Disease
More than half of the population has some form of periodontal disease. Without treatment, it can lead to tooth loss and other serious health risks. We use non-surgical therapies, such as Arestin local antibiotic treatment, scaling, root planning, and irrigation to attack the problem and restore your mouth to health.
Night Guards for TMJ/Bruxism
Patients who suffer from nighttime tooth grinding, a condition we also call bruxism, can protect their teeth and sleep more soundly at night with a custom-fit, removable mouth guard. It's a small device you wear while you sleep, and it works by absorbing the shock that occurs as a result of excessive grinding and clenching. Worn every night, a comfortable night guard can make a real difference in the oral health of bruxism sufferers.
Athletic Sports Guards
Athletes of any age can benefit from the protection provided by an athletic mouthguard, especially those undergoing orthodontic treatment. Mouthguards absorb shock and create a shield between the teeth and other forces protecting the mouth from blows to the face and head. And keeping your athlete's smile with a custom-fit mouthguard can benefit more than just their teeth -- some studies suggest that the risk of concussion is also reduced with the device.
Oral Cancer Screenings
Oral cancer is all too often diagnosed in its latest stages simply because its sufferers never have a screening. Fortunately, regular checkups and cleanings at New Horizons Dental include an oral cancer screening, too. We'll look for the irregularities that indicate the condition like persistent bumps in the mouth, a changing facial shape, or red and white soft tissue. Oral cancer is often successfully treated when caught in its earliest stages.
Children's Dentistry & Sealants
Protecting your child's teeth from decay and infection is a big step to making sure they enjoy a healthy, beautiful smile for a lifetime. Our compassionate team has the caring touch that helps children feel at ease in the dentist's office, and services like dental sealants help to protect their teeth from the bacteria and acids that cause cavities. Thin coverings painted directly onto the surface of teeth, dental sealants are highly effective at keeping your child's smile healthy.
Sleep Apnea Treatment
All too often, adults suffer from the condition known as sleep apnea without even realizing there's a problem. In fact, some 22 million Americans have the condition. If your chronic fatigue and loud snoring is the result of a form of sleep apnea, Dr. Hara can help you find relief with a removable oral device. It works by holding the lower jaw and tongue in place, helping you enjoy a good night's sleep once again.
Take-home Treatments
Sometimes, a dental treatment is most effective when performed over a period of time… maybe a couple of days or even weeks. If that's the case, New Horizons Dental can send you home with a treatment to help you achieve healthy, strong teeth at your own pace. Two of our popular take-home treatments include desensitizing for sensitive teeth, as well as fluoride treatments to help strengthen and protect tooth enamel from decay.