Emergency Dentistry in Frisco, TX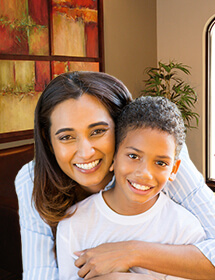 Life would be a lot easier if we could prepare for emergencies -- but we just can't. And when something suddenly goes wrong with your teeth, it can be especially scary and painful. Fortunately, patients of New Horizons Dental can benefit from the knowledge that Dr. Hara is their emergency dentist in Frisco, too. We're here for our patients in Stonebriar Park, West Plano, and The Colony -- just call us at 972-668-8200 and let us know what's going on. We'll book you a quick appointment and then provide advice over the phone for how you can deal with the emergency in the meantime.
Some of the most common emergencies we see in our office are knocked out teeth, broken teeth, toothaches, and lacerations to the soft tissues of the mouth. If one of these happens to you, here's what you should know:
Collect the tooth or its missing parts for possible reattachment. Rinse off debris in warm water, and be careful to handle the tooth by its crown, not its root.
Stop bleeding by biting down on a clean gauze or cloth. If bleeding doesn't stop or slow after 10 minutes, head straight to the emergency room.
Apply an ice pack in 15-minute intervals (15 on, 15 off) to the affected cheek to reduce swelling.
Ease discomfort with an over-the-counter pain medication like Aleve or Tylenol.
For children's toothaches, help them brush, floss and rinse their teeth -- discomfort may be caused by something stuck between the teeth.
The most important things to remember in any dental emergency? Stay calm, and call your emergency dentist as soon as possible. Time is of the essence when an urgent dental situation pops up, so don't delay! We'll work hard to get you in to see the doctor as soon as possible.